Care ministry exists to support you through all of life's seasons.
As a church family, we seek to share Christ's compassion with one another by celebrating our joys and shouldering our burdens together. Our pastoral staff is available to make home and hospital visits and to meet with you on a short-term basis, as well as to connect you to the resources of this caring church community.
Care Ministries
We stand ready to help through our Prayer Ministry team, Funeral Guild, Flower Ministry, Meal Ministry, and Support Groups. Current support groups include meetings of Alcoholics Anonymous on Tuesdays and Fridays, and Al-Anon meetings on Wednesdays.
Pastoral Emergency Contact
If you have a pastoral emergency outside of regular church hours (Monday-Friday, 8:30 a.m.-5 p.m.), call 704.927.0256 for the on-call voicemail. Your call will be returned promptly.
During office hours, call the Reverend Anna Dickson, 704.927.0250.
Care Notification
Because of privacy concerns, hospitals do not notify churches when members are hospitalized. If you or a family member are hospitalized and desire a pastoral visit, please notify the church office, 704.332.5123 or contact the Reverend Anna Dickson.
Anna Dickson
Associate Pastor for Congregational Care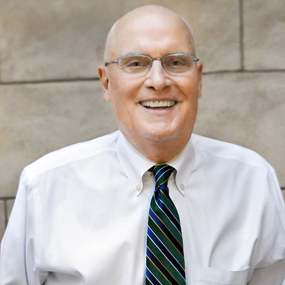 Chuck Williamson
Parish Associate
Catherine Lynn
Faith Community Nurse
Meet our New Faith Community Nurse
Catherine Lynn
Office Hours: 8:30 a.m. – 4:30 p.m. | Tuesday, Wednesday, Thursday 
Catherine studied nursing at Lenoir-Rhyne University and is a Certified Diabetes Care and Education Specialist. She particularly enjoys bringing ease to health and wellness with a relatable, joy-based approach. As a yoga teacher, barre instructor, and personal trainer, she blends her love for mobility with her gift as an educator.
Catherine often returns to her roots in the Crowders Mountain area where she and her father enjoy gardening on the old family farm. She has one sweet dog, too many cats, and thousands of honey bees.
In this role, Catherine will be available to consult with members about medical concerns, decisions, and resources. She will also provide wellness programming for the wider church community.
Stephen Ministers
Our Stephen Ministers are lay men and women trained to engage in confidential, structured, and caring relationship with people who are going through a difficult period.
A Stephen Minister can offer comfort and spiritual support to others who are experiencing loss; a difficult transition; a separation or divorce; illness, including chronic conditions and hospitalization; depression or loneliness; a spiritual crisis; fertility challenges; being homebound or institutionalized; a period of unemployment or other business or financial crisis.
Have Questions?
We'd love to answer them for you.
Please reach out through the button below.